The Delian Group provides private intelligence and security assessments for clients in Latin America. Our established source networks in Latin America help clients identify threats and solutions. We find cutting edge security technology to meet our clients' requirements, in the fields of intelligence advisory services, cyber security, social media intelligence, and tracking & locating. We work with multinational companies, financial institutions, emergency services, governments, and the mining and energy sectors. The Delian Group was founded in Washington D.C. in 2006. We have offices in California as well as in Washington D.C., and we have partners in Latin America. The Delian Group is privately held and has been profitable since 2006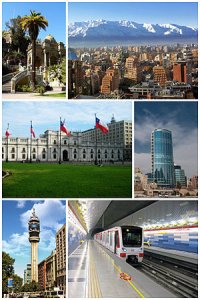 We identify the problem and find the right solution for our clients.




Please contact us at info@thedeliangroup.com.
---
William Ross Newland III
Managing Director

William Ross Newland III founded The Delian Group in Washington D.C. in 2006. Prior to founding The Delian Group, Mr. Newland served as a Senior Intelligence Service (SIS) Officer at the Central Intelligence Agency (CIA). During a 26-year career as a member of the Clandestine Service, Mr. Newland had six overseas tours, five of them in Latin America. He was a Chief of Station three times. During his career he held a number of senior operational and managerial positions, including Deputy Director for Technical Services, Associate Director of Central Intelligence for Military Affairs (ADCI/MA), and Director of Operational Technology. Mr. Newland was the ADCI/MA in the period leading up to and following 9/11, and in that capacity helped establish historical relationships between the CIA and the U.S. military, particularly with the Special Forces and Special Operations elements. Mr. Newland served tours in Bolivia, Venezuela, Costa Rica, Cuba, Romania and Argentina. Mr. Newland was also the recipient of numerous CIA awards, including the Distinguished Career Intelligence Medal, the Defense Department Distinguished Civilian Service Medal, and the State Department Medal of Valor. Newland received a B.A. from Trinity College, Hartford, Connecticut and and a M.A. from The London School of Economics. Mr. Newland was raised in Latin America and has native fluency in Spanish.